Photo: Céline & Isabelle Meyer of Domaine Josmeyer, credit to www.vivant.eco
Alsace wines have always stood out among French AOC regions, in both a literal and figurative sense. The Vosges Mountains act as a physical barrier separating the region's vineyards from surrounding areas. Furthermore, Alsace maintains strong Germanic influences. This is evident in many of the region's tongue-twisting place names.
The style of Alsace wines is distinctive. Driven by grape variety long before other French regions adopted the policy, Alsace was long characterized by its broad, aromatic, off-dry to sweet white wines. While these traits still hold true for many wineries, a move to drier, more terroir-focused wines has gained global attention over the past few decades.
The region has also drawn praise for its early and widescale adoption of sustainable viticultural practices. Alsace is a leading European wine region when it comes to organic and biodynamic viticulture. In fact, it was here that the first biodynamic winery in France gained Demeter accreditation, back in 1980.
Terroir Diversity in Alsace Wines
Alsace enjoys a warm, semi-continental climate. The Vosges Mountains block wet weather, making the region one of the sunniest and driest vineyard areas of France.
While grape variety is an important part of Alsace's regional identity, the expression of each grape differs greatly from one site to another. The vineyards of Alsace line the lower slopes of the Vosges Mountaines at 200 to 400 metres above sea level.
The geology of the region is incredibly diverse, with rock formations spanning the primary to quaternary era. Soil composition also varies widely. According to local experts, areas just 100 metres apart often reveal significant differences in soil makeup. Granite, chalk, marlstone, sandstone, loam, alluvial and even volcanic soils are found here.
Alsace Wines Updated AOC Hierarchy
Until recently, Alsace wines had a simple AOC hierarchy, similar to that of Chablis. It consisted of three appellations: Alsace, Crémant d'Alsace, and Alsace Grand Cru. Within the Grand Cru level, certain individual sites could append their name to labels. However, in 2011 these 51 vineyard lieux-dits (plots) were granted individual AOC status.
Changes were also made to the region-wide Alsace AOC. Since 2011, wines meeting reglemented quality, origin, varietal, and style criteria can also label themselves with 14 defined commune names, or a list of specific lieu-dits. In the latter case, production rules are far stricter. These include limits on pruning crop loads, yield levels, obligatory hand harvesting for Pinot Noir and Pinot Gris, and higher minimum sugar levels at harvest.
Alsace Wines: Tradition, Family, and Innovation
I recently received a trio of Alsace wines, whose common theme (according to Vins d'Alsace) is "un vignoble à taille humaine". The idea was to highlight the region's long production history and predominance of family-run establishments passed down through the generations.
The end goal was to show dualism that exists in Alsace wines. Traditional family values sit alongside a dynamic, forward-thinking mindset where sustainability is a primary viticultural concern, and efforts to highlight prime terroirs are ever present.
The Alsace wines tasted, plus a few more received from various local agents, were all well-made, expressive examples of the Alsace AOC category. They are a testament to the value on offer in Alsace and serve as an accessible starting point, whetting the appetite for the best of the region's Grand Cru lieux-dits.
Domaine Loew Sylvaner "Verité" Alsace 2019 – 92pts. PW
This biodynamic estate holds an impressive double certification, from both Demeter and Biodyvin. Etienne Loew and his team focus on site specific, small batches of wine produced with natural yeasts, following a low intervention approach.
The Sylvaner grape is notorious for its insipid wines, notably when overcropped. Not so here! Incisive aromas of lemon zest and citronella flood the senses, underscored by hints of flint and white pepper. Initially light on the palate, with laser-like acidity. The mid-palate broadens to reveal a concentrated, off-dry core of lemon, orchard fruit, and wet stone, carried to the finish on a smooth, textural base. Great balance between subtle fruity sweetness and zippy freshness.
Where to Buy: SAQ ($26.95)
Domaine Barmès-Buecher "Trilogie" Alsace 2019 – 88pts. PW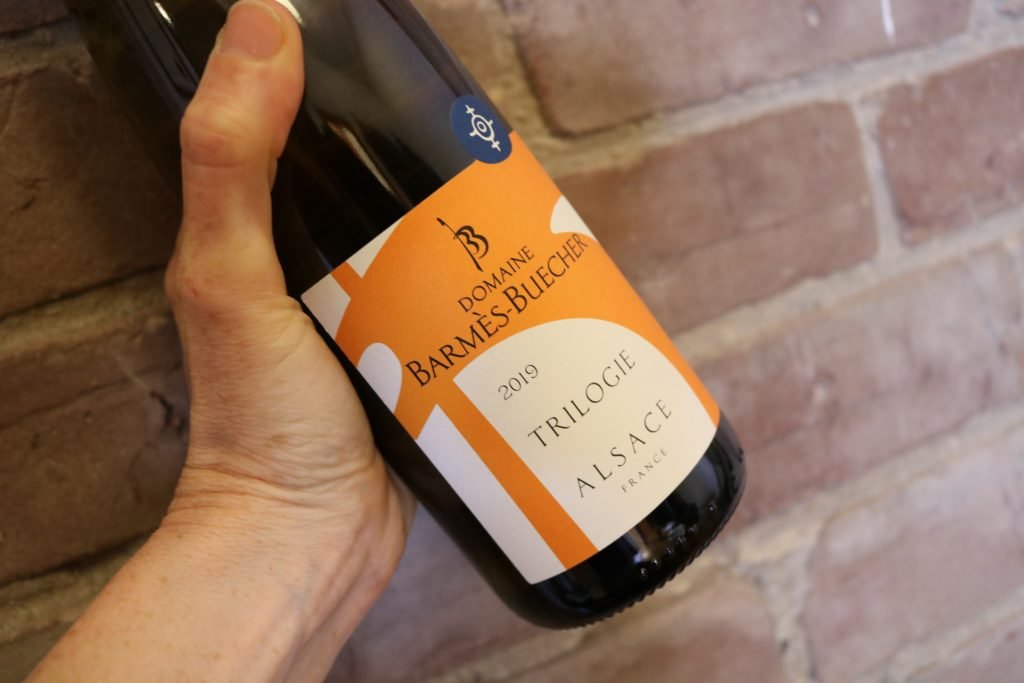 Geneviève Barmès (née Buecher) and husband François Barmès united their families' historic vineyard holdings to establish Domaine Barmès-Buecher. The estate is located in Wettolsheim, a stone's throw from Colmar. Certified biodynamic since 2001, the domaine has holdings in a handful of prime Grand Cru sites, where old vines reign.
The "Trilogie" cuvée is a blend of predominantly Riesling, Pinot Blanc, and Gewürztraminer. Highly aromatic, with aromas of lychee, pineapple, and honeysuckle on the nose. The palate is fresh, ample, and rounded with hints of yellow apple on the dry finish.
Where to Buy: SAQ ($21.85)
Trimbach Riesling Alsace 2017 – 89pts. PW
The Trimbach family has been a driving force in Alsatian wine since 1626. The estate spans 50 vineyard parcels in six villages, including Bergheim, Ribeauvillé and Hunawihr. Chemical pesticides and herbicides were banned at the domaine back in 1972. Trimbach was also one of the first in the region to adopt integrated pest management schemes.
Classic notes of kerosene come to the fore on this 2017 Riesling. With aeration, the nose reveals undertones of white blossoms, apple, and musky nuances. Steely in acidity and structure, with a linear palate profile, and dry, zesty finish.
Where to Buy: SAQ ($23.90)
Josmeyer Alsace Riesling "Le Kottabe" 2018 – 94pts. PW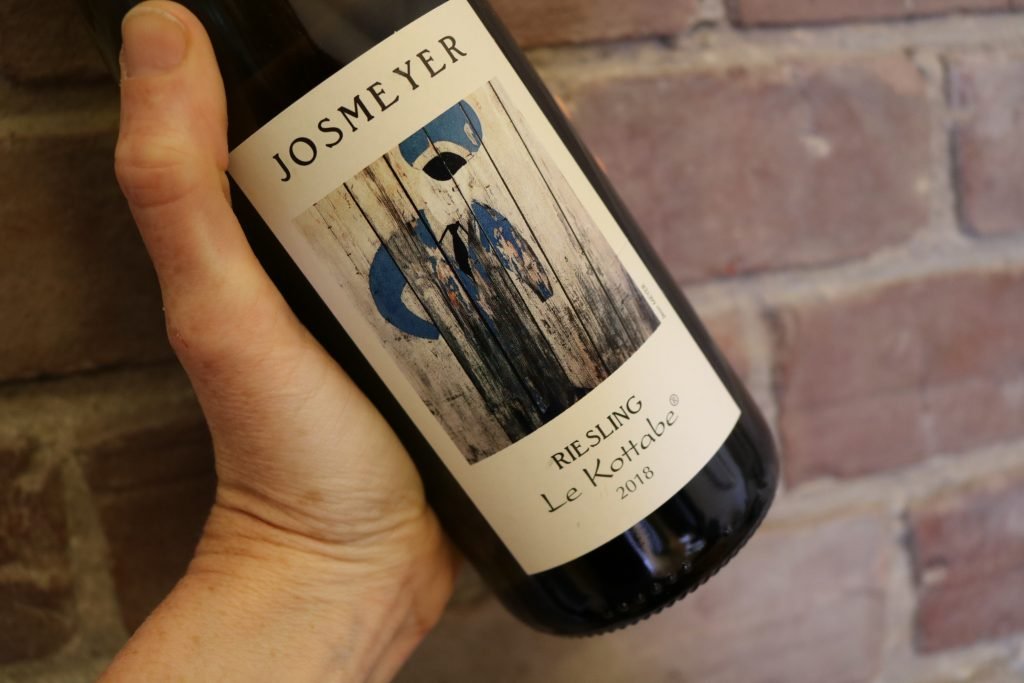 Céline and Isabelle Meyer are the fifth generation at the helm of this highly regarded 24-hectare estate. Josmeyer's production has been certified organic and biodynamic since 2004. Proprietors of several excellent regional lieux-dits and Grand Cru sites, the Meyer's vinify their wines with wild yeasts and age them in centuries-old oak casks.
Year after year, the "Le Kottabe" Riesling is always compelling. Initially discreet, the nose opens to reveal a heady aromatic array of flint, raw honey, apricot, and quince, underscored by hints of petrol and undergrowth. The palate has a wonderful sense of focused energy, with its crisp acidity, vibrant fruity flavours, light body, and refreshing bitterness. Finishes dry, with lingering tangy fruit.
Where to Buy: SAQ ($33.00)
Vignoble du Reveur "Vibrations" Alsace 2019 – 91pts. PW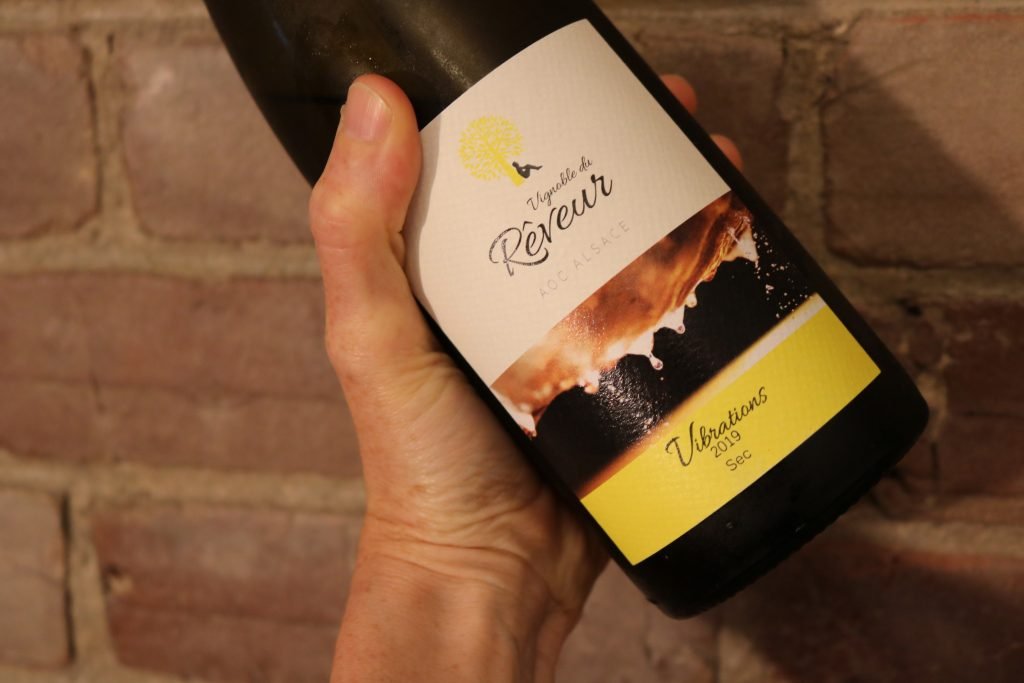 Le Vignoble du Reveur is the passion project of Mathieu Deiss, great grandson of Marcel Deiss. This small seven-hectare estate located in Bennwihr, Alsace is famed biodynamically. Wines are made with mininal intervention (natural yeast and a drop of sulphur at bottling).
The "Vibrations" cuvée is a dry (5g/L RS) Riesling, aged for one year on its fine lees. Electric notes of lime zest, lemongrass, and wet stone grace the nose. Initially racy and taut, the palate quickly develops more generous proportions. The lively core of ripe lemon, peach, and hints of mango tapers to a pleasantly rounded, juicy finish.
Where to Buy: SAQ ($24.35)
Marcel Deiss Pinot Noir Alsace 2018 – 89pts. PW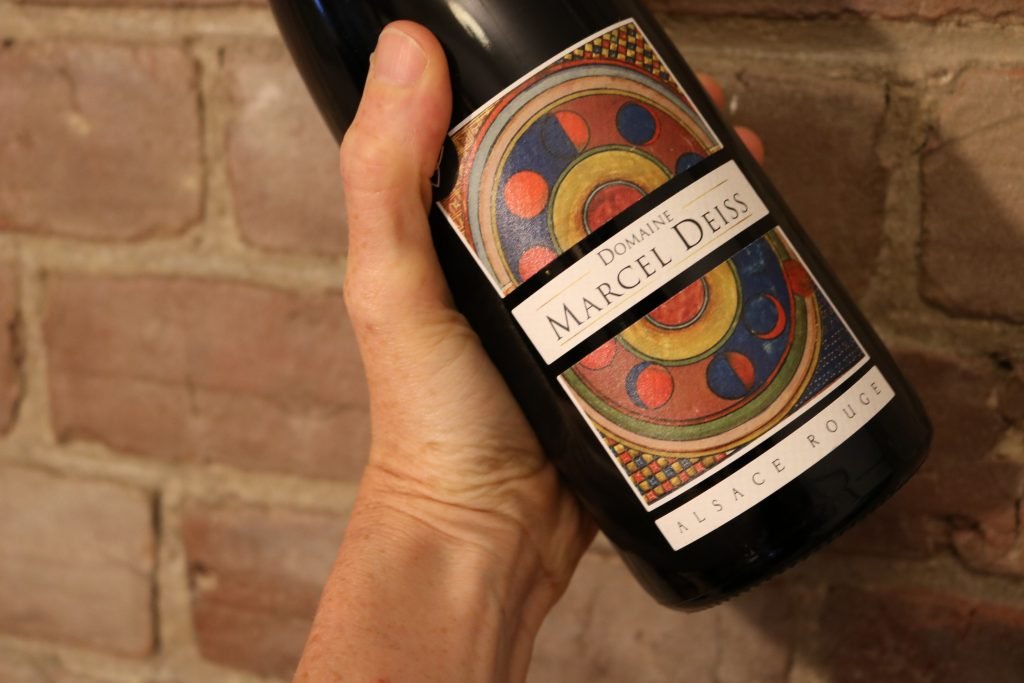 Regularly hailed among the top estates of Alsace, Domaine Marcel Deiss is a 32-hectare biodynamic estate situated in Bergheim. Passionate about protecting the rich biodiversity of his vineyards, Jean-Michel Deiss is an ardent proponent of co-plantation. This traditional method of Alsatian viticulture consists of planting multiple grape varieties on single vineyard sites, a practice currently not authorized in Grand Cru plots.
Marcel Deiss' Alsace Pinot Noir is a testament to the hot 2018 vintage. Fragrant aromas of macerated red cherry dominate the nose, underscored by incense, nutmeg, and dried rose petals. The medium weight palate is broad in structure, with velvety tannins, and a dry, faintly warming finish. Best served chilled to 16c.
Where to Buy: SAQ ($33.50)
*** This Alsace wines article is modified from a piece originally written for SOMM360 Want to learn more about wine & spirits? Check out their excellent learning platform for articles, audio capsules, and loads of fun quizzes to test your knowledge. ***