The vineyards of Menetou-Salon lie a mere 20-minute drive southwest of Sancerre. The same highly prized terroir of chalky Kimmeridgian marl runs through both appellations. The same grapes are planted in their sloped vineyards. And yet, Sancerre is revered the world over for its superlative Sauvignon Blanc, while Menetou-Salon is…well…not.
Size is one obvious differentiating factor. The acreage of Sancerre is almost five times that of Menetou-Salon's modest 647 hectares. Sancerre exports over two-thirds of its wines, whereas the vast majority of Menetou-Salon's wines are consumed in France.
Star producers from Sancerre have successfully promoted the region's top terroirs such as Bué or Chavignol; even going so far as to elevate individual vineyard plots, like Monts Damnés and Cul de Beaujeau, to (unofficial) cru status.
The terroir specificities of Menetou-Salon's ten communes remain little known. However, this may not be the case for long. A growing contingent of innovative, well-regarded winemakers is emerging in Menetou-Salon focused on single commune and vineyard bottlings.
Near the eastern boundary of Mentou-Salon, lies the village of Morogues. This pretty hamlet is home to Domaine Henry Pellé. Third generation winemaker Paul-Henry Pellé produces a range of incisive, racy Sauvignon Blancs here that easily rival his excellent La Croix au Garde Sancerre.
Morogues marks the highest point of Menetou-Salon. Its hillside vineyards grown almost exclusively on Kimmeridgian marl – sediment formed during the Upper Jurassic period made up of alternating layers of chalky limestone from ancient, fossilized marine creatures, and clay. These soils are prized for their powerfully structured, long-lived expression of Sauvignon Blanc.
The best way to understand the nuances of Morogues is to taste Domaine Pellé's Morogues cuvée – a blend of seven different hillside vineyards, against his three single vineyard (aka lieux-dits) wines from the same village: Les Blanchais, Le Carroir, and Vignes du Ratier.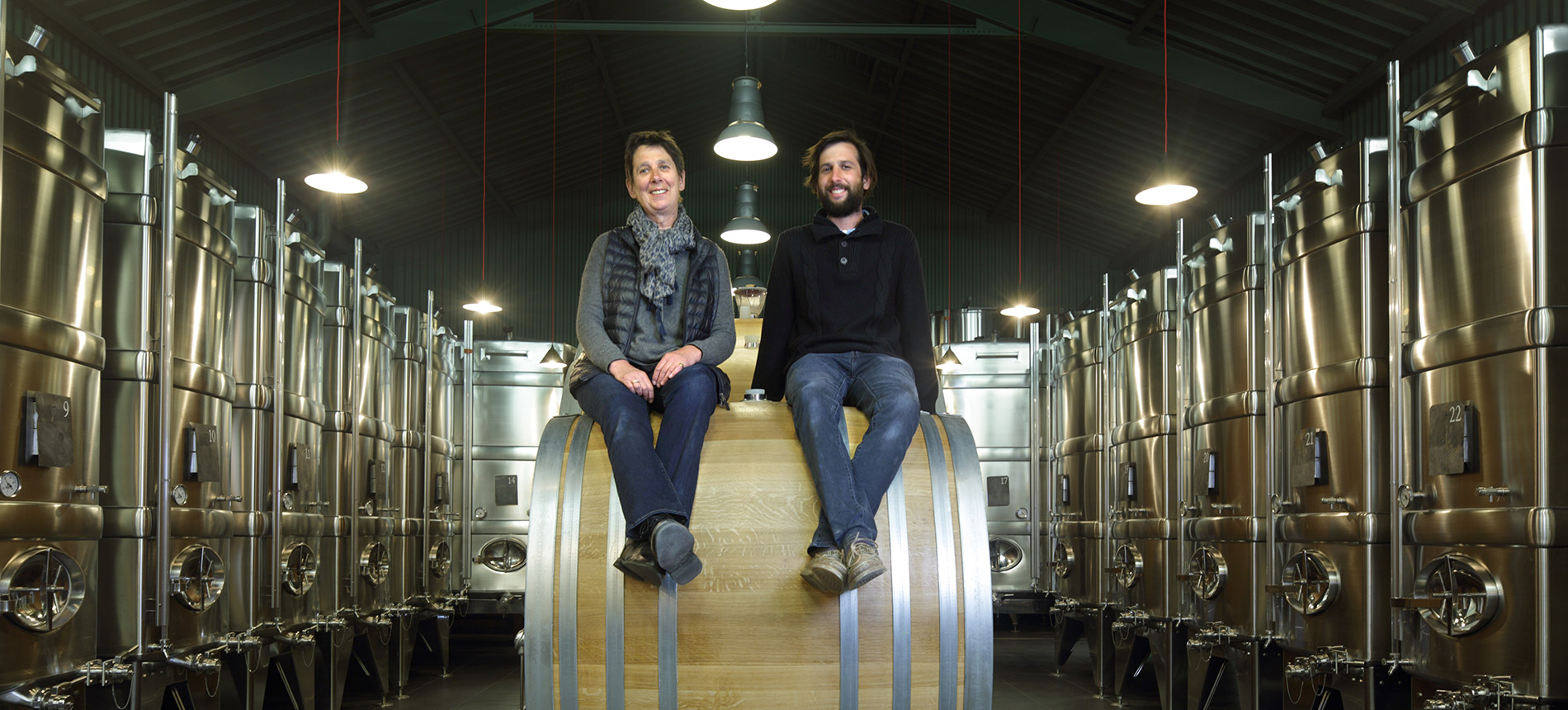 Variations in elevation, orientation, soil depth and composition yield markedly different wines. The sunny, southwest facing Vignes du Ratier plot gives fleshier, more supple wines; whereas the north-eastern exposure and mixed Kimmeridgian marl and flint soils of Les Blanchais give more austere, chiselled Sauvignon Blanc.
Heading west from Morogues, the vineyards of Menetou-Salon form a southward arc sloping more gently as they approach the towns of Parassy and Menetou-Salon. Here, the soils are more heterogenous with pockets of clay, varying compositions of clay-limestone, and veins of flint interspersed with the Kimmeridgian marl.
Domaine Chavet is based in Menetou-Salon. In 2018, this historic 23-hectare estate was acquired by Antoine de la Farge. Trained oenologist and former wine buyer for French wine store chain Nicholas, de la Farge is also a Menetou-Salon native from a family of vignerons at Domaine de l'Ermitage.
De la Farge is both estate owner and négociant, making wine in Menetou-Salon, Pouilly-Fumé, and Sancerre. His goal with Domaine Chavet mirrors that of Pellé – to showcase the distinctive quality and diversity of Menetou-Salon terroir.
Domaine Chavet's vines are located between Menetou-Salon and Parassy. According to de la Farge, the wines here are generally richer and rounder than Morogues. The estate produces a broad Menetou-Salon blend called La Côte, as well as two lieux-dit whites, Clos de Coquin and Clos des Jentonnes.
The deeper clay, and more southerly exposure of Clos de Coquin gives a riper, more opulent Sauvignon Blanc, while just one kilometre over, the pure Kimmeridgian soil of the western facing Clos des Jentonnes plot yields a nervy, electric white with lingering salinity.
For a long time, Menetou-Salon was merely considered an affordable alternative to Sancerre. Now, the rise in ambition and excellence is palpable. At a recent Domaine Chavet tasting, Antoine de la Farge outlined his plans for a new, top-quality gravity flow winery – with temperature-controlled stainless steel vinifications followed by extended lees ageing in unlined sandstone amphorae and seasoned oak casks.
De la Farge also spoke highly of his neighbouring winemakers, especially Pellé. He praised his fellow vignerons commitment to sustainable growing practices, and their exacting standards of wine making – many focusing on natural yeasts and low intervention.
Since the turn of the century, the acreage of Menetou-Salon has increased three-fold. As curious oenophiles continue to step off-the-beaten track and local winemakers keep pushing quality ever upward, it will be exciting to see where the appellation goes.
Domaine Chavet Tasting Notes (Montréal Tasting, October 2022)
Chavet "La Côte" Menetou-Salon AOC 2021 – 90pts. PW
La Côte refers to the seven slopeside vineyards that make up this Menetou-Salon blend. The 2021 bottling has attractive currant bud, lemon, grape fruit aromas, underscored by riper hints of guava. The palate is laser-like in its light, linear structure, piercing acidity, and overall poise. Great value for the price. Drink now.
Where to Buy: SAQ ($24.25), LCBO ($22.95)
Domaine Chavet "Clos de Coquin" Menetou-Salon AOC 2020 – 92pts. PW
Pretty white floral notes mingle with lemon, aromatic green herbs, and subtle apricot notes on the 2020 Clos de Coquin cuvée. The palate is crisp and light-bodied, with a silky texture and layers of tangy green and white fruit over hints of green almond. Long, lively finish. Drink now or cellar up to 8 years.
Where to Buy: Inquire with agent AOC & Cie (SAQ specialty order expected in spring 2023; $31.25)
Domaine Chavet "Clos des Jentonnes" Menetou-Salon AOC 2020 – 94pts.
Initially discreet, with vivid aromas of lime, greengage plum, tarragon, and wet stone developing over time. Racy and precise on the palate, with a textural, almost electric hum. Notes of guava, green apple, lemon, and lime unfurl in vibrant succession on the long, mineral finish. Drink now or cellar for up to 10 – 12 years.
Where to Buy: Inquire with agent AOC & Cie
This Wines of Menetou-Salon article was originally written for Good Food Revolution. Want to learn more about artisanal food, wine, beer and spirits? Check out their excellent website.